Hob cutter
For processing high-quality requirements of our customers we use the latest technological equipment of renowned partners. For the primary machining machines use SMS and DMG Mori Seiki.
Quality input blanks HSS and PM provide in cooperation with the firm Böhler as well as thermal processing of our products.
Semi-finished products for production of cemented carbide tools give businesses Ceratizit, Konrad Friedrichs, Extramet and Tribo. PVD coatings application, combined with the adjustment of the cutting edge for maximum efficiency tools, according realize the final product and customer needs. In cooperation with companies LISS, SHM, CemeCon, VÚHŽ. Tools are equipped with laser description with an indication of fundamental values.
Development and design tools are based on the assignment of tool parameters customer or based on the required parameters of the workpiece - gear including shaped modifications. Our team of experts is able to propose an instrument for its most efficient use of the customer with regard to his needs, whether they are public or piece production and others. We are able to ensure economy calculation tools, or propose an alternative solution for the current application. When designing the software tools we use ESCOs, and 2D and 3D environment of Autodesk.
Company ANAJ Czech a. s. has a wide range of gauges for all grades interoperation measurements, both mechanical and optical devices. For the final measurement hobs we are equipped machine Werth, allowing us to fully ensure the complete measuring instrument with the output standard DIN or customer specifications. Werth machine is fully compatible with the design software ESCO provides a comprehensive assessment of all parameters of the instrument. Of course, for our customers we are to provide necessary measuring protocols.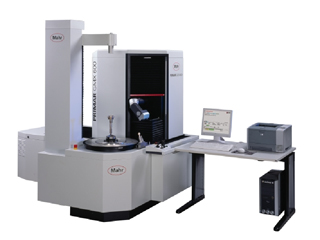 Our experts in the field and in the design are available not only for entering new tools into production. They also assist in solving your operational issues when evaluating profitability or lifetime, or the status of your existing tools. We are ready to utilize our experience in dealing with your wishes and needs on the spot for you
Service sharpening tools not only provide tools for our production, but for all your used tools from other vendors. We'll get sharpened tool measuring protocol according to your needs. Cutter blade to the required accuracy class according to how the instrument is made. We'll get right tools PVD coating according tools. We arrange collection of your tools.